President Biden rips GOP, unvaccinated at his event
Biden cracked some jokes.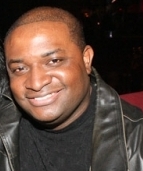 Blog King, Mass Appeal
WASHINGTON — "Let's Go Brandon!" President Joe Biden delivered his best Dave Chappelle impersonation Saturday night at the boujee White House Correspondents' Dinner in Washington, D.C. Sleepy Joe, a dementia patient who made headlines last week when he inexplicably defecated his own pants, was proud to announce every mothaf*cka in attendance got the COVID panacea. "Everyone had to prove they are fully vaccinated and boosted," Biden, 79, cracked amid a thunderous round of applause. "So, if you are at home watching this, and you are wondering how to do that, just contact your favorite Fox News reporter, they're all here, vaccinated and boosted, all of them."
The Comedian-in-Chief also took a shot at right-wing radicals and the infamous "Let's Go Brandon" catchphrase that's captivated the majority of conservative America. "Republicans seem to support one fella, some guy named Brandon," he quipped while grinning at his critics. "He's having a good year, I'm kind of happy for him."
The world is suffering from exorbitant gas prices and a paucity of sustenance.
Now is not the time to be crackin' jokes.
Watch Biden's oration.
Share your thoughts.