Skip Bayless rips LeBron, calling him a big quitter
Skip slams LeBron.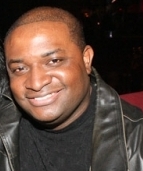 Blog King, Mass Appeal
LOS ANGELES — Fox Sports analyst Skip Bayless is catching hell after he called LeBron James the most "under-criticized superstar" he's ever seen. Skip, 70, uttered the remarks during a chinwag with "Undisputed" co-host Shannon Sharpe. "LeBron James, over the expanse of his career, has been the most overprotected and under-criticized superstar I have ever encountered," Skip said much to the chagrin of Shannon, 53, who retorted, "Skip nobody believes that. He's been the most criticized." The Los Angeles Lakers, preseason favorites to win the NBA title, failed to qualify for the playoffs and Skip blamed their shortcomings on LeBron. He also referenced comments made by Cleveland Cavaliers owner Dan Gilbert who once said LeBron "quit" during the postseason. "He has gotten a free pass," Gilbert said in a phone interview with The Associated Press a few years ago.
"People have covered up for [LeBron] for way too long."
Social media reaction was vicious. One fan tweeted, "He's the most criticized by fans but not the media, the NBA, SJWs because he's the most protected player by the loudest voices. LeBron is the most overrated player of all time. Time will prove many of us right. FYI, most watched playoffs in 10 years. The fans have spoken." Another fan insinuated Skip is obsessed with LeBron. "This is exactly why LeBron is the most criticized superstar because he is not even playing in the playoffs and Skip is still talking about his ass," he wrote.
"Find new material for Christ sake."
Skip is on record saying Michael Jordan is superior to LeBron.
Do you agree or is Skip a hater?
Watch the clip.
Share your thoughts.
"LeBron James over the expanse of his career has been the most overprotected and under-criticized superstar I have ever encountered."

— @RealSkipBayless explains pic.twitter.com/yfkws4PIV8

— UNDISPUTED (@undisputed) May 2, 2022