Dwyane Wade's gay son smooched his boyfriend
Zaya kissed trans boyfriend.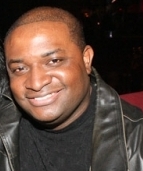 Blog King, Mass Appeal
LOS ANGELES — "Bring It On" actress Gabrielle Union is under fire after she shared a woke Easter Day photo of her stepson, Zaya Wade, swappin' spit with his boyfriend Hudson who used to be a girl. Confused? You're not alone. If you recall, Gabrielle — wife of Miami Heat legend Dwyane Wade — helped Zaya (né Zion Wade) egress the closet two years ago. She took the 14-year-old pansy to a pride parade and everything. Now Zaya believes he's a black chick. Hudson, born a girl, identifies as a white dude. So, in a sense, the swirling lovebirds are still a heterosexual couple capable of procreating. Discretion be damned, Hudson posted the kiss photo on her Instagram page with the caption: "Passover and Easter have never been more fun, I Love You." Social media reaction was vicious. One person tweeted, "The Wades need to go to jail." Another chimed in with, "Circulating a pic of two kids kissing is strange… whoever took that pic and posted it (probably Gabrielle Union) is weird as f*ck too."
A third observer added, "Maybe I'm old school, but sexualizing minor teens is not okay under any circumstance. My son will be 14 next year, and he wouldn't dare try this in my presence. My heart hurts for Zaya Wade's mother, she doesn't have a say in Dwyane Wade's foolishness."  Not only is Zaya gay, he's also an activist for the LBGT community.
Are D-Wade and Gabby bad parents?
Will Zaya make Hudson gravid?
Watch D-Wade and Gabby explain Zaya's sexual orientation.
Share your thoughts.