Kelce dumped Kayla Nicole.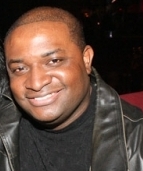 Blog King, Mass Appeal
KANSAS CITY — You can stick a fork in Travis Kelce's relationship because it's done. Kelce, star tight end for the Kansas City Chiefs, and his black girlfriend — Kayla Nicole — are calling it quits after 5 years of cohabitation. Kelce, 32, gave Kayla the boot after the loquacious damsel tweeted her exasperation with Cam Newton's "boss bitch" diatribe in a recent episode of the Million Dollaz Worth of Game podcast. Cam basically said women need to shut the f*ck up and get in the kitchen. "There's a lot of women who are bad bitches, and I say bitches in a way not to degrade a woman," he ranted. "But just to go off the aesthetic of what they deem is a boss chick. I think a lot of times when you get that aesthetic of: 'I'm a boss bitch, Imma this, Imma that.' No, baby. But you can't cook. You don't know when to be quiet. You don't know how to allow a man to lead."
Kayla was quick to clap back and she didn't mince words.
"A lot of y'all wanna be with your Mama. And it shows," she tweeted.
"It's really not a matter of can she cook – it's more like does she want to cook for your hungry hippo ass."
Kayla also poked fun at Cam's unemployment status. The 32-year-old quarterback is currently a free agent. "That man ain't had a job in months," Kayla wrote. "He has nothing but time to 'be quiet' and get that ass in the kitchen." Those churlish remarks didn't sit well with Kelce who jettisoned Kayla shortly thereafter. The NFL is a brotherhood and players usually stick together.
Social media reaction was vicious. One fan wrote, "Kayla Nicole blocked her own blessings and got her pink slip. Congratulations to Travis Kelce for freeing himself from a problem." Another added, "She fell for feminism. She just had to say something instead of saying, 'Cam does have some good points.' But nooooooooo." 
Kayla, however, claims she broke up with Kelce because he's too frugal. He reportedly only gave her $100 the entire relationship plus made her pay half of everything. "Travis is very cheap," said Kayla's friend. "In the beginning he tried to make Kayla 'prove' that she wasn't with him for the money . . . so she had to pay half of everything. Half of every date, every trip, everything."
When asked if there's a chance they'll reconcile, the BFF replied: "If he stops being cheap and gives Kayla what she deserves, maybe."
Do you agree with their decision to split?
Should women be quiet and get their asses in the kitchen?
Share your thoughts.