Thor: Love and Thunder disappointing & "Woke"
Love and Thunder sucks.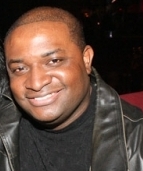 Blog King, Mass Appeal
HOLLYWOOD — Last night yours truly descried "Thor: Love and Thunder" and came away unimpressed. To be honest, I anticipated moderate dissatisfaction prior to a theater ingress mainly because the film's predecessor, "Thor: Ragnarok," is one of the greatest blockbusters of all-time and I knew "Love and Thunder" wouldn't achieve that level of success. But damn, I expected better this. For starters, let's pray we never see another film with Thor (Chris Hemsworth) and Jane Foster (Natalie Portman) as co-stars because their camaraderie sucks and they're arguably the most prosaic superhero lovebirds in cinematic history. I've seen cats f*ck with more synergy than those two. Hell, Thor & Jane make Superman & Lois look like world-beaters. It's that bad.
Action, writing and screenplay were trash too. If you recall… in Ragnarok, Thor was the centerpiece of two epic battles. The hammer-wielding Asgardian fought his buddy — the Hulk — during a Sakaar gladiator competition before getting his ass kicked by his sister Hela (the Goddess of Death). That's how he lost his eye, remember?
Conversely, combat in "Love and Thunder" was borderline pathetic.
The Zeus fight scene was atrocious.
Ditto for the final skirmish featuring Gorr the God Butcher (Christian Bale).
Tessa Thompson's Valkyrie ain't worth mentioning. The redbone's character was nothing short of peripheral which is sad because, in my opinion, she was instrumental in elevating Ragnarok to the top. Tessa was also crowned King of Asgard instead of Queen and the director went out of his way to make sure she looked as manly as possible.
She donned three-piece suits just like a dude.
Not to mention Jane's Lady Thor was more masculine than the lead protagonist himself and, to add insult to buffoonery, she expropriated his hammer.
So you're gonna see a bunch of Woke bullsh*t in this film.
The exclusion of Tom Hiddleston's Loki dismantled all hope for theatric nirvana.
The only entertaining thing about "Love and Thunder" was when Melissa McCarthy made a cameo as an actress portraying Hela.
Other that than, the movie is straight doo-doo.
Telling you dawg, not sure what's up with Marvel lately.
But I was also less than enamored with "Doctor Strange in the Multiverse of Madness."
So it's been a disappointing 2022 for MCU.
DC Comics' "The Batman" is by far the best superhero flick this year.
In conclusion, "Doctor Strange" and "Love and Thunder" are equally lame by Marvel's lofty standards. Only difference is I waited patiently and watched the former on Disney Plus when I should've mimicked the effectuation with the latter. Man, I spent $40 last night when I could've kept my black ass home and watched the sh*t for free.
Now I want a refund.
Taika Waititi needs his ass kicked for directing this bullsh*t.
Blog King's Rating: 2 out of 5 popcorn bags
Share your thoughts.