Hot Ones: Tessa talks up Marvel and Shakespeare
Tessa joined Hot Ones.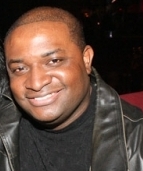 Blog King, Mass Appeal
LOS ANGELES — Marvel star Tessa Thompson was brought to tears while becoming the latest sacrificial lamb to appear on the popular YouTube series "Hot Ones" to answer questions for 20 minutes while masticating a plate of spicy hot wings. The 38-year-old Valkyrie actress joined "First We Feast" host Sean Evans to promote her new film "Thor: Love and Thunder" starring Chris Hemsworth and Natalie Portman. She also confabulated her affinity for Shakespeare and why Elizabeth Olsen is her favorite "Hot Ones" episode. However, all hell broke loose when Tessa ingested a wing drenched in Kansas City's "Da'Bomb Beyond Insanity Hot Sauce" which contains a hellish 135,600 Scoville units. First, she couldn't catch her breath. Then she waved a red hankie. Then she belted out a mighty Tarzan roar. "This is fully clearing my sinuses," Tessa said as tears rolled down her cheek. "When does it go away?"
Tessa is the ex-girlfriend of Kansas City native Janelle Monáe.
The prepossessing redbone appeared as a backup dancer in the singer's "Yoga" music video.
"Thor: Love and Thunder" is now available in theaters.
Watch Tessa contend with the wings of death.
Share your thoughts.