Kevin Hart admits to Kelly Clarkson he's in Illuminati
Kevin joined the Illuminati.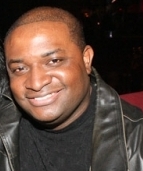 Blog King, Mass Appeal
HOLLYWOOD — A viral video shows funnyman Kevin Hart basically admitting he joined the Illuminati and he did it on national television. The diminutive comic spilled the beans during a chinwag with American Idol winner Kelly Clarkson. The interview was streamed on Peacock. "I don't know if you've had this but I've had people throw millions of dollars in my face to do something I didn't want to do," Kelly told Kevin, 43, who immediately shushed her as if he had something to hide. "[Oh] you've been offered. They're in the room?" Kelly, 40, replied using her whispering voice. At first she thought Kevin was joking so she laughed it off. Then Kelly realized he was serious as hell. Fans expressed their concern via social media. One viewer wrote, "This wasn't no joke… You could see how serious he was and the fact he did it multiple times and Kelly didn't know what to do. She did a nervous laugh and then Kevin quickly tried to change the subject by talking about something else. Just makes you wonder what happens behind closed doors." Another person chimed in with, "Kevin was like 'Hush!' Because he bent over and took the bag… Kelly didn't obviously." A third observer added, "Yeah, he knows exactly what she's talking about. That's f*cked up!"
Rumor has it Kevin surrendered the derrière to homosexual producers in Hollywood to elevate his métier.
Would you sell your soul for money?
Watch the creepy video.
Share your thoughts.