Broncos guard rips Chiefs, trick play 'Pissed Him Off'

Broncos guard hates Chiefs.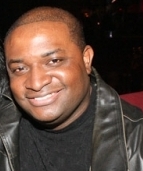 Blog King, Mass Appeal
DENVER — Uh-oh! Somebody has their panties in a bunch. In the second quarter of Saturday's 31-13 ass-whuppin' of the Las Vegas Raiders, the Kansas City Chiefs effectuated a Ring-Around-The-Rosie play called "Snow Globe" that resulted in quarterback Patrick Mahomes throwing a touchdown pass to receiver Kadarius Toney that was negated by a penalty. It was fun. It was creative. It also 'pissed off' Denver Broncos guard Quinn Meinerz who thought the Chiefs were rubbin' it in. Can't lie, the Chiefs put clown suits on the Raiders. But that's none of Meinerz's business. Nevertheless, the 320-pound lineman vowed to inflict bodily harm when he lines up against the Chiefs next season. "The fact that they did that little Ring-Around-The-Rosie play against the Raiders genuinely pissed me off," Meinerz told Brandon Krisztal of KOA 850.
Chiefs tight end Travis Kelce was quick to react on his "New Heights" podcast. He told his brother Jason Kelce: "It's kind of a f*ck you play… I guess he didn't like it." Meinerz also said he's "sick of losing to the Chiefs" and he "really wants to beat them." The Chiefs have spanked the Broncos 15 times in a row making Denver KC's bitch. The Chiefs are obviously livin' rent free in Meinerz's head.
Do you consider trick plays disrespectful?
Watch Meinerz talk trash.
Share your thoughts.
#Broncos OG Quinn Meinerz: "The [#Chiefs] little ring-around-a-Rosie play vs the #Raiders pissed me off." (Via @BKDenverSports) pic.twitter.com/0d4mgAwUZr

— NFL Unlimited (@NFLUnlimited) January 9, 2023