Alabama basketball player helped murder single mom

Hoops star tied to shooting death.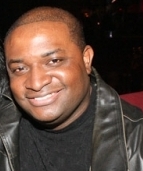 Blog King, Mass Appeal
TUSCALOOSA — The adventures of Pookie & Ray Ray continue. University of Alabama basketball player Darius Miles was thrown in the slammer after he contributed to the shooting death of Jamea Harris because she wouldn't give him her phone number. The femicide transpired around 1:45 a.m. Sunday morning at a fast food joint on 'The Strip' in Tuscaloosa, Alabama. Darius' partner-in-crime, 20-year-old Michael Davis, was also thrown behind bars. According to police reports, Jamea and her boyfriend were sedentary inside a vehicle after purchasing something to eat. Darius walked up to the automobile and started flirting with Jamea in front of her boyfriend and several spectators. "He was advancing on her and she declined his attention," said DeCarla Cotton, Jamea's mom. "He refused to go away." Feeling rejected and mortified, Darius handed a gun to Michael who opened fire — striking Jamea. The boyfriend returned fire in self-defense, striking Michael who was treated for non-life-threatening injuries. Jamea, 23, died at the scene. Darius and Michael were arrested and charged with capital murder.
Darius, 21, also lost his basketball scholarship. "We were made aware of the recent charge against student-athlete Darius Miles, and he is no longer a member of the Alabama men's basketball team," school administrators said in a statement. Jamea leaves behind a 5-year-old son. "She was a beautiful young woman who loved her family and most of all her 5-year-old son Kaine,'' DeCarla recounted.
"She was just trying to enjoy her weekend with her cousin that attends the University of Alabama and her boyfriend."
DeCarla also posted this on Facebook: "Took my baby's life because she wouldn't talk to him."
Darius was 4-star prospect out of Washington, D.C.
Now he'll have to settle for hoops on the prison playground.
Watch the sad report and interviews.
Share your thoughts.