'Proud Family' says slaves 'built' America, now pay us
Proud Family seeks reparations.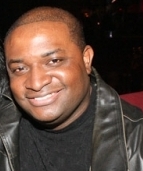 Blog King, Mass Appeal
HOLLYWOOD — Disney officials are submerged in boiling hot water after members of the "Proud Family" demanded reparations because it's their assertion slaves erected America. The animated characters made the proclamation during a theatrical performance that featured images of slaves working in cotton fields and a Ku Klux Klansman burning a cross. The Proud Family was recently rebooted following an 18-year hiatus. Now viewers are calling it the most woke cartoon ever. "This country was built on slavery which means slaves built this country!" they said. "Tilled this land from sea to sea to sea. First there was rice, tobacco, sugar cane. Then Whitney did his thing and cotton became king. And we were its soldiers, four million strong. Fighting for America's freedoms even though we remained America's… Slaves built this country! The descendants of slaves continue to build it. Slaves built this country! And we the descendants of slaves in America have earned reparations for their suffering. And continue to earn reparations every moment we spend submerged in a systemic prejudice, racism and white supremacy that America was founded with and still has not atoned for.
"Slaves built this country!
"Not only field hands, but carpenters, masons, blacksmiths, musicians. Inventors built cities from Jamestown to New Orleans to Banneker's Washington. Forty acres and a mule. We'll take the 40 acres. Keep the mule. We made your families rich. From the southern plantation heirs, to the northern bankers, to the New England ship owners, the founding fathers, former presidents, current senators, the Illuminati, the New World Order. Slaves built this country!"
Hold up…
Wait a minute…
Illuminati?
New World Order?
Damn.
Can't lie, they articulated some relevant points about slavery.
But they lost me at "Illuminati" and "New World Order."
Many of us ain't down with that Satanic sh*t.
Since COVID arrived, Disney and others have gone above and beyond to indoctrinate our kids.
They want 'em to become racist homos.
Watch the controversial performance.
Share your thoughts.