Cartoonist warns whites to eschew blacks at all costs

Cartoonist slams black folks.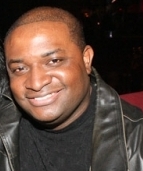 Blog King, Mass Appeal
NEW YORK — This week's "I F*cked Up A Good Job Award" goes to cartoonist Scott Adams who was canceled by several newspapers after he instructed white folks to "get the hell away from black people." The racist diatribe transpired on his YouTube channel. "Based on the current way things are going, the best advice I would give to white people is to get the hell away from black people," Scott, 65, said. "Just get the f*ck away… because there's no fixing this." Damn Scott. Tell us how you really feel. And what about clueless black athletes? The entire NFL and NBA are f*ckin' white chicks. Are you saying they don't deserve vanilla vulva? Social media reaction was venomous. One viewer wrote, "The feeling is mutual cracker." Another chimed in with, "He can't be fully canceled because he's already a millionaire. But he's old and about to die so he's like f*ck it. Might as well go out with a bang." A third observer added, "From a WHITE person…… I THANK Scott Adams for saying what most WHITE people truly feel deep down because of the way we are treated by BLACK people in general. It's time to pull the tape off our mouths and just tell the TRUTH on racial relations and who the TRUE RACISTS are statistically."
In addition to being dumped by multiple media outlets, Scott's "Dilbert" comic strip was jettisoned by the distributor — prompting Twitter CEO Elon Musk to fire back in defense. "The media is racist," Elon, 51, tweeted in support of Scott. "For a *very* long time, US media was racist against non-white people, now they're racist against whites & Asians."
Scott also called blacks a "hate group" before validating his whiteness. "As of today, I'm going to re-identify as white," he said. "Because I don't want to be a member of the hate group." It should be noted, Scott once identified as black. But he changed his mind after results from a bogus poll claimed 47% of black people hate white folks. But, are we sure that percentage is legit?
After all, polls are fabricated all the time to disseminate propaganda.
Also, how many African Americans were surveyed?
Anyway, do you agree with Scott?
Should Caucasians "get the hell away from black people?"
Watch Scott's rant and viewer reaction.
Share your thoughts.