Ex-USDA scientist claims burger meat is pink slime
Burgers contain pink slime.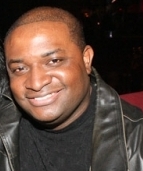 Blog King, Mass Appeal
WASHINGTON — A viral video shows quondam USDA scientist Gerald Zirnstein warning Americans to stop manducating ground beef 'cause it's faker than a hooker's hair weave. Lord have mercy. When it rains, it pours. Zirnstein said 70 percent of the cattle we buy at the supermarket contains pink slime sprayed with ammonia. It's the same slimy ingredient used in dog food. Bon Appétit! "It's economic fraud," Zirnstein said during an interview. "It's not fresh ground beef. It's a substitute, a cheap substitute." Keep in mind, Microsoft honcho Bill Gates is the largest private owner of farmland in the United States. The 67-year-old billionaire has quietly amassed roughly 270,000 acres and he's a manufacturer of 3D-printed meat. Social media reaction was fierce. One commenter wrote, "Ammonia? Disgusting filthy f*ckin' bastard CUNTS!!!!! No wonder I'm sick a lot."
Another chimed in with, "They left out the part where they add propylene glycol to make the fat "chewy" like meat. I read this in a food engineering magazine way back in 1995. Plastic, caustic acid, and bleach = dioxin for dinner. Propylene glycol is a poison, too. It's in everything now. Chronic acute poisoning is the sneaky way to cut decades off one's life."
A third person added, "Wait 'til you hear what's inside McDonald's hamburgers for kids."
Will you continue to ingest spurious meat or go vegan?
Watch Zirnstein drop the bombshell.
Share your thoughts.