Dr. Fauci goes door to door, coercing blacks to take jab

Fauci targets blacks for jab.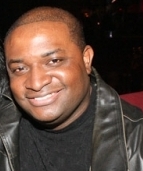 Blog King, Mass Appeal
WASHINGTON — A viral video shows Dr. Anthony Fauci going door to door, offering incentives and remuneration to African Americans to take the COVID vaccine. The 82-year-old immunologist even had a black chick assist with the coercion. Ain't that a bitch? "If you were to get infected, you would pass it on to them. So you're actually protecting your family to get vaccinated," Fauci explained. "I'm not gonna be lining up, taking a shot or vaccination for something that wasn't cleared in the first place," a male resident replied. "It takes years to create vaccinations. When you start talking about paying people to get vaccinated… it's something else going on with that." The tenant then accused Fauci and the Biden Administration of concocting trepidation as a compulsion tool. "Y'all campaign is about fear," he said. "It's about inciting fear in people. You all attack people with fear." Social media reaction was hilarious. One commenter wrote, "I wish Fauci would knock on my door."
Another chimed in with, "LOVE THIS BROTHER!!! He's speaking truth." A third person added, "Did anyone notice the little girl hiding behind her mom from the demons at the door? Looks like they targeted a black area too. And the age-old strategy of taking along black colleagues to gain the trust of victims. When they realized the last chap was onto them, they ran like the lying dogs they are."
Do you think Fauci and the Biden Administration are targeting blacks?
If they offer cash, will you get the jab?
Watch the clip.
Share your thoughts.