Scottie Pippen rips Jordan, called him a horrible player
Pippen called Jordan horrible.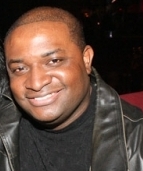 Blog King, Mass Appeal
CHICAGO — Michael Jordan and Scottie "Cuckold" Pippen won 6 NBA Championships together with the Chicago Bulls between 1990 and 1998. But, contrary to public opinion, Pippen said Jordan had very little to do with the team's dynasty because "he's a horrible player." That's not a misprint. The 57-year-old Hall of Famer spewed such blasphemy during a recent appearance on Stacey King's "Gimme the Hot Sauce" podcast. When asked to reflect upon his experience playing alongside 'His Airness,' Pippen didn't mince words. "I've seen Michael Jordan play before I came to the Bulls. You guys have seen him play. He was a horrible player," he recounted. "He was horrible to play with. It was all 1-on-1, shooting bad shots. All of a sudden, we become a team, and we start winning. Everybody forgot who he was."
Ouch!
Pippen also extolled LeBron James, claiming he's a much better player than Jordan. "LeBron James will be the greatest statistical [player] to ever play the game of basketball and there's no comparison to him," he said. Social media reaction was priceless. One commenter wrote, "Pippen's wife is dating Jordan's son for those who don't know." Another chimed in with, "Scottie TWEAKIN!!! Is he on drugs???" A third viewer added, "Cops need to do a wellness check on Scottie."
If you recall, Jordan retired after a three-peat in 1993.
Then he returned in 1995 to lead another three-peat.
During Jordan's retirement, Pippen had the team for 2 years and didn't win sh*t.
That said, do you agree with Pippen?
Was Jordan a fame-seekin' ball hog?
Watch Pippen's diatribe.
Share your thoughts.
"LeBron James will be the greatest statistical [player] to ever play the game of basketball. [Michael Jordan] was a horrible player."

– Scottie Pippen

(h/t @DieHardCBfans )

— NBACentral (@TheNBACentral) May 26, 2023