Biden and Democrats are tryin' to eliminate sunlight
Democrats attack Mother Nature.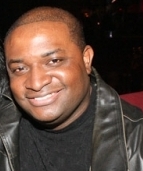 Blog King, Mass Appeal
WASHINGTON — President Joe Biden raised eyebrows over the weekend when he announced his administration is joining forces with Microsoft's Bill Gates to "block the sun" with hopes of curtailing global warming. Yep, they're playing God by manipulating Mother Nature. China has done weather modification for years. But nobody has ever tried to block the sun. This is totally unprecedented. There's also scuttlebutt of an electric car mandate for American citizens to phase out vehicles that use gasoline. Telling you dawg… if Biden and Gates succeed in obstructing sunlight, we'll probably experience a zombie apocalypse. Think about it. Our stratosphere would be satiated with pollution and maladies would run rampant. Keep in mind, sunrays prevent contamination. That's why we tend to get sick more often in the winter. There's simply not enough sunlight to extirpate germs.
Without sunrays, we'd become the equivalent of "The Walking Dead."
Social media reaction was anti-Democrat. One commenter wrote, "I am absolutely outraged by the delusion of these mentally ill Marxists. How do we not acknowledge this group is MENTALLY ILL? They need to be put in an asylum and medicated….not leading our country. Why do we keep standing for this?" Another chimed in with, "People better turn to Jesus Christ before time is up."
A third person added, "They are going to send us into another ICE AGE."
Conventional wisdom suggests they'll fail.
But, in the meantime, stock up on sustenance just in case we're subjected to cabin fever.
Also wouldn't hurt to purchase a baseball bat, a first aid kit and lots of ammunition.
Zombies ain't no joke.
Aim for the brain.
Share your thoughts.