Modern woman concerned bachelors are done dating
Modern women are worried.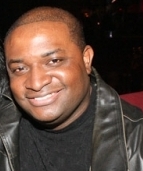 Blog King, Mass Appeal
ATLANTA — Where are the men? A viral TikTok video shows an exasperated black chick wondering why dudes aren't patronizing nightclubs, restaurants and bars anymore. It's her assertion bachelors have given up on American women and they're taking their phallus elsewhere. "So, I have a question for the men. Maybe y'all can help me with this. Do y'all not go out anymore?" she asked. "I really wanna know. Do y'all just sit at home and swipe left and swipe right online? Because I go out to different events and I go to restaurants and… all kinds of stuff. It's always a bunch of women. There's never any men there." There's a myriad of answers to her question. For starters, COVID and technology taught us we can enjoy ourselves more so at home versus going out. There's a plethora of awesome porn platforms online that allow incels to choose any chick they desire.
If you crave a voluptuous blonde or a chocolate popsy, simply click the button and she's yours.
Why go through the hassle of trying to meet, greet and expend mazuma on strange women you just met?
It's cheaper and less of a headache to have an onanism.
Then there's the issue of employment. Some high-value men work long hours and are ready to head home afterward. Hittin' the club is the last thing on their mind. Eligible bachelors are also proponents of peace and tranquility, whereas Western women have built a reputation for being cantankerous and self-entitled. The Passport Bros exist for this reason. Again, there's a lot of answers.
The bottom line is American dating is on a respirator.
We're just waiting for somebody to say "f*ck it" and pull the plug.
Watch babygirl express her concern.
Share your thoughts.