NFL's ad campaign features Mahomes, Kelce and others

NFL claps back at skeptics.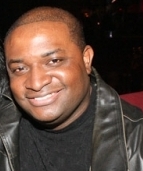 Blog King, Mass Appeal
NEW YORK — Ever since the NFL crawled in bed with Vegas oddsmakers, skeptics have accused the league of scripting games. Those claims didn't fall on deaf ears. That's because to kick off the 2023 season, Commissioner Roger Goodell & Co. launched a new ad campaign to poke fun at the conspiracy of games being rigged. The risible series titled "You Can't Make This Stuff Up" features comedian Keegan-Michael Key moderating a roundtable debate with players to generate storylines for the NFL's 104th season. The brainstormers are: Kansas City Chiefs stars Patrick Mahomes and Travis Kelce, Chicago Bears quarterback Justin Fields, Minnesota Vikings quarterback Kirk Cousins, Seattle Seahawks receiver DK Metcalf, New York Giants d-lineman Dexter Lawrence, Miami Dolphins cornerback Jalen Ramsey and Cincinnati Bengals wideout Ja'Marr Chase.
Donna Kelce, Travis' mom, is also involved.
"Okay, we need something juicy for midseason," Keegan-Michael said to spark confabulation. Then he shifted his immediate cynosure to the final Sunday. "Speaking of Super Bowl, let's skip to the last page," Keegan-Michael instructed. "I've taken the liberty of writing something spectacular." Social media reaction was priceless. One commenter wrote, "They're getting us ready for another masonic ritual, I see. They really love to mock the sheeple." Another chimed in with, "Does being scripted really matter if the story is good?" A third viewer added, "I love how they're basically admitting that the NFL is scripted.😅😅"
"You Can't Make This Stuff Up" will run the entire season with a total of 16 episodes.
Each installment will be tied to major milestones throughout the season.
The NFL has three official sportsbook partners — Caesars, DraftKings and FanDuel.
Point spreads and odds — once completely off-limits — are now integrated into pregame shows, media coverage, and television commercials.
Not to mention sportsbooks are shown frequently during games.
Lord have mercy.
Will you descry the series?
Do you think the NFL is rigged?
Watch the "Table Read" and the "Last Page." 
Share your thoughts.