Crawford floored Spence, scoring ninth-round TKO
Crawford destroyed Spence Jr.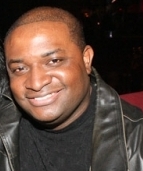 Blog King, Mass Appeal
LAS VEGAS — "You got knocked the f*ck out!" Terence "Bud" Crawford annihilated Errol Spence Jr. in a lopsided affair, scoring a ninth-round TKO in their highly anticipated bout of fisticuffs to secure the undisputed welterweight championship. The beatdown transpired Saturday night at T-Mobile Arena in Las Vegas. Spence's swollen left eye says everything you need to know. Crawford lost the first round, then spent the next 8 frames kicking ass. "Like I said before, I only dreamed of being a world champion," said Crawford, 35, who's widely regarded as being the best pound-for-pound boxer in the world. "I'm an overachiever. Nobody believed in me when I was coming up, but I made everybody a believer." Crawford (40-0, 31 KOs) floored Spence (28-1, 22 KOs) in the second round, gave him a bloodied shiner in the third, knocked him down two more times in the seventh, before referee Harvey Dock mercifully stopped the fight in the ninth.
A wobbly Spence, 33, protested the cessation. But it was to no avail. Crawford is the first undisputed champion in multiple divisions. "It means everything because of who I took the belts from," said Crawford, who was accompanied by rapper Eminem and his award-winning hit "Lose Yourself" for an iconic ringwalk. The pummeling was so acute, Spence admitted he got his ass whooped. "He was the better man tonight," he explained with slurred speech. "He was using his jab, and my timing was a little bit off. He was catching me in between shots. … I make no excuses."
Not making excuses but Spence was involved in a high-speed automobile crash in October 2019.
His $300,000 Ferrari flipped multiple times and, because he wasn't wearing a seat belt, he was violently thrown from it.
Crawford is from Omama, Nebraska.
Spence is a native of Long Island, New York.
Would you like to see a rematch?
Watch the assault and postfight press conference.
Share your thoughts.