Chicago White Sox release video of ladies gettin' shot

Two women shot at Sox game.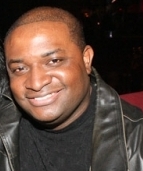 Blog King, Mass Appeal
CHICAGO — It might be time for fans to start wearing bulletproof vests. The Chicago White Sox released video surveillance footage that shows two women gettin' shot Friday night. The sanguinary ordeal transpired in the 4th inning, in the left field bleachers at Guaranteed Rate Field. The Sox were playing the Oakland Athletics. A 42-year-old broad was struck in the leg and transported to the University of Chicago Hospital in fair condition. A 26-year-old teacher took a bullet to the abdomen. But she rebuffed medical attention. Tom Miller, a fan in attendance, was sedentary two rows behind where the shooting occurred. "It happened just two rows in front me, and there was no one in front of us," he told reporters. "All of a sudden, this lady just starts bleeding from the leg. There were at least two of 'em in a row that got hit, maybe a third, but I know two for sure. And, all of a sudden, security was there, and they kicked us out." Ballpark officials are trying to determine how guns got past their metal detectors.
Also, many fans are wondering why the contest wasn't called off. After all, their safety was at risk. The NFL suspends games when players get hurt even though it's a gladiator sport they signed up for. You would think fans gettin' shot is worth a cancellation. Mayor Brandon Johnson addressed the media but wouldn't say if he was complicit in the decision to allow the game to continue.
"Obviously, this is an ongoing investigation and the Chicago Police Department has done a remarkable job of gathering all the evidence and, as more information becomes available, that information will be reported," he said.
Social media reaction was fierce.
One commenter wrote, "Shooting in Chicago, nothing to see here… CITY RAN BY CRIMINAL CLOWNS!"
Another chimed in with, "Of course the White Sox were playing the A's when this happened. Oakland is another sh*t-hole city 😂."
A third person added, "Stop whining. It's Chicago. Everybody gets shot. Lmmao 😂😂😂."
Scuttlebutt has it the 42-year-old woman snuck a gun underneath the folds of her belly fat and it accidentally went off.
Watch the shooting and press conference.
Share your thoughts.