Olivia Alexa shares the five pillars of good relationship
There's rules to Western dating.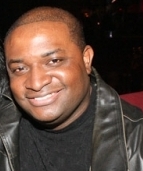 Blog King, Mass Appeal
DALLAS — If you're having difficulty finding conjugal value in promiscuous Western women, help has arrived. A viral video shows dating coach Olivia Alexa elucidating a handful of things men should prioritize before trying to get some p*ssy. Olivia calls 'em the 5 pillars of a good relationship. They are… 1) Unwavering loyalty: "A woman who's not loyal to you is like having someone eventually pull the rug from underneath." 2) Sexual polarity: "These are two words that encapsulate why you even wanna get in a relationship or deal with a woman in the first place." 3) Respect the man that you are: "I firmly believe that a woman can not love you if she doesn't respect you." 4) Trust and honesty: "Trust is the belief in your woman's reliability. It's about knowing that she has your back. Honesty is all about clear, respectful communication. Without either one of these, you'll be stuck in a relationship filled with doubts and insecurities."
And, 5) Provide nurturing support: "Life is already a battlefield… The very last thing that you need is to come home to a woman who piles on more pressure, instead of being your comfort." Social media reaction was Icy Hot. One commenter wrote, "All female dating coaches are single." Another chimed in with, "I am single because PEACE and TRANQUILITY are PRICELESS and I have a PASSPORT."
A third viewer wrote, "Simp City. She's pandering to men for views she flips into dollars. Never take advice from women. They are always at the center of everything they say and do. How can you call yourself a leader taking a woman's advice? I bet she's either single or her mate is 6 ft and above and for sure she would never be in a relationship with the type of man she 'defends' and patronizes. Suckers and simps. No wonder women complain. Be a leader and stop looking for someone to empathize. Get sh*t done on your own."
Are you in agreement with Olivia's Fab Five?
Do you care if a woman respects you or not?
Watch babygirl break it down.
Share your thoughts.