Tranny lambasted for using restroom that's for women

Male patron excoriates tranny.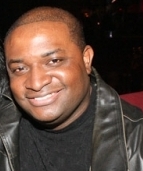 Blog King, Mass Appeal
LOS ANGELES — A viral TikTok video shows a male customer at McDonald's lambasting a tattooed tranny for using the women's restroom. The patron proclaimed he's a man of God who lacks trepidation when it comes to revealing the truth. The transvestite claims he was born intersex, whatever the hell that is. "You're a man!" the customer told the he-she. "I'm transgender. I'm a trans woman," the drag queen replied. "You're not a trans woman. You're born a man. My daughter goes into those bathrooms and no man needs to be in there, understand me?" the patron countered. "You are a man. You were created as a man. You are a man. Start acting like a man. I'm a man, so are you." The customer then made it crystal clear physical retaliation is on the horizon. "Sir, you're going to have a problem if you keep going into women's bathrooms," he warned.
"Somebody's gonna do something to ya."
As the argument intensified, the tranny threatened to kick some ass. "You wanna do something? Come on outside." the he-she barked. "You're a pervert, go away," the customer retorted. "You look like a man. You got a man's chest. You got man legs. You got a man face. You got man arms. You got man everything so… you don't belong in the women's bathroom."
Social media reaction was priceless. One commenter wrote, "Should've kicked him in the balls. Maybe that would've proven to him that he's really a man." Another chimed in with, "So the keyword for pedos and perverts is intersex?" A third viewer added, "The problem is WOMEN defend this crap and vote for it. If women stopped defending this crap and making pussies for sons by not letting fathers raise them as men, there would be no problem. Women are their own worst enemy. They want to act like men, and do not want to fulfill women's duties but want to be treated like ladies. Sorry. You want equal rights, then defend your own damn bathrooms. When American women start acting like ladies and being good wives and mothers THEN they will deserve good husbands and fathers defending them. For now, a middle finger to all of you."
The customer said the reason transgender activity is running rampant is because "men ain't standing up" for what's right.
It's also his assertion society is "dumb" as f*ck for "falling into the sins of the world." 
Do you agree?
Watch the explosive confrontation.
Share your thoughts.