The Rock, Oprah under fire
Oprah & the Rock outta touch.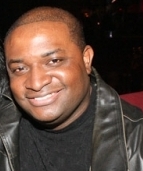 Blog King, Mass Appeal
MAUI — A viral video shows billionaire Oprah Winfrey and multimillionaire Dwayne "The Rock" Johnson imploring the average American worker to make a donation to their Maui Wildfire Relief fund. You can't make this stuff up. "We have created the 'People's Fund of Maui,'" Oprah said while Dwayne had his hand on her shoulder. "So if you send a donation, just click where you see 'below' and send a donation." Social media reaction was venomous. One commenter wrote, "Why are THE ROCK & OPRAH asking ME to send money to Maui??? Ain't y'all a millionaire & a billionaire? Rent is due tomorrow. Y'all got me f*cked up." Another chimed in with, "F*ck the Rock. Disappointed is a MAJOR understatement. The Rock has clearly sold his soul to the devil. Maybe he should build another child molesting robot and virtue signal again to his PEDOPHILE bosses at Disney. SHAME ON YOU ROCK!" A third person added, "Oprah Could Donate $100 Million, get a tax deduction, and NOT miss a dime of her $2.8 Billion."
Prior to the inferno, Oprah purchased 870 acres of land in Maui for $6.6 million and she's already drafting redevelopment plans even though thousands of residents are still missing. There's also scuttlebutt government officials and wealthy elites set the city ablaze with a directed-energy weapon (space laser beam) to effectuate eminent domain for artificial intelligence purposes.
One property owner said "it was like a bomb went off" when the laser touched ground.
Oprah's residence, miraculously, wasn't destroyed.
Maui residents flipped off President Joe Biden after he gave 'em a measly $700 per household to survive.
To add insult to frugality, the Biden Administration gave Ukraine roughly $20 billion.
Ain't that a bitch?
Do you smell a land grab?
Watch Oprah and the Rock beg for your money.
Share your thoughts.