Are Situationships healthy? Experts elucidate benefits
Western dating sucks ass.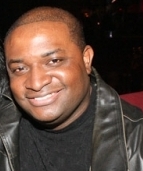 Blog King, Mass Appeal
LOS ANGELES — "You down with OPP?" The dating scene in America is so atrocious, Gen Z singles created a new term for relationships called "Situationship" — which means men and women distribute nooky based strictly on the situation. But, under no circumstances, will a relationship materialize. You're basically f*ck buddies for a predetermined amount of time. A group of relationship experts conducted a study on Tinder. "In our research, we define a situationship as an ongoing sexual or romantic liaison that lasts six months or more that one or both parties don't see as going anywhere," Elizabeth Armstrong, the chair of the University of Michigan Department of Sociology, told Insider. Social media reaction was hilarious. One commenter wrote, "As the saying goes, 'Why buy the cow when you can get the milk for free?"
Another chimed in with, "Situationships is just female simping for hot guys and blaming them for taking free candy, even though they take advantage of unattractive men in even worse ways." A third person added, "A situationship is extended friends with benefits."  Time Magazine released an article saying situationships are the future of dating and it's not necessarily a bad thing.
Are you ok with being in a dalliance that's going absolutely nowhere?
Should we lease copulation for 6-month periods?
If so, indentures have been drafted.
We just need to sign 'em.
Share your thoughts.