Olivia says let's bring back arranged marriages ASAP
Olivia wants family involved.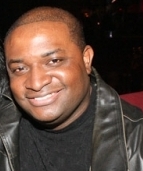 Blog King, Mass Appeal
DALLAS — Mamma Knows Best? A viral video shows dating coach Olivia Alexa saying we should deep-six online dating and start exhorting parents to pick spouses for their children. In other words, bring back arranged marriages. The divorce rate in America is well above 50 percent. The prepossessing redbone believes gettin' Ma & Pa more involved could bring an amelioration. Olivia makes a good point. Western women are terrible at picking men. That's why Pookie & Ray Ray have cornered the dating market. Olivia gave an elucidation on a recent podcast. "Arranged marriages have a 4 percent divorce rate versus a 50 percent divorce rate than those that are not arranged," she explained. "When they ask multiple people in arranged marriages from all over the world if they are happy, their answers were overwhelmingly, 'Yes.' And, they also have some of the longest standing marriages."
Olivia believes loved ones typically know right off the bat if someone is a good fit. "Have you ever brought someone home to meet your family or friends and afterwards they were like, "Nope. They're not the one for you. They're not right for you," she said. "Because it was just something about that person that told them that they weren't good for you. And, even worse, they ended up actually being right. Now imagine if you had the people who love you the most… and genuinely want to see you happy, choosing 5 to 10 women who only possess the qualities they know you desire in a partner and that's good for your family structure."
Social media reaction was Icy Hot. One commenter wrote, "What if our family is so dysfunctional they don't want to see us happy? My family is full of haters." Another viewer added, "Modern women have left me no choice. I'm trying my luck with mail-order brides. I picked this Amazonian girl who looks like Pocahontas. She's 6-feet tall in a camisole. She'll knock you down to your knees." 
Keep in mind, arranged marriages are typically associated with kingdoms.
A prince or princess becomes betrothed as part of a royal succession plan.
But — according to Olivia — dating in America has become such an emotional drain, matchmaking is warranted.
She also said "there's a bunch of vulnerable ass people getting into relationships" and having illegitimate children.
Do you agree?
Watch Olivia keep it 💯.
Share your thoughts.