NFL's trans cheerleader recruiting your children
Trans cheerleader wants change.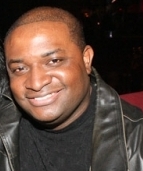 Blog King, Mass Appeal
CHARLOTTE — The Longest Yard Part 2? Carolina Panthers dancer Justine Lindsay, the NFL's first transgender cheerleader, is coming after your kids. Yessir, it won't be long before we see a bunch of balls on the field. The 31-year-old TopCats star revealed his Woke agenda during a recent chinwag with Elle magazine. "Everything that I'm going through now, it's bigger than me," Justine explained. "I'm setting things up for the younger generation. No one is going to stop this show." Justine, who sports a depilated scalp, is hoping his métier as a TopCats performer will galvanize other trannies into realizing their raison dêtre. "I want to change the narrative for my trans sisters and brothers," Justine said. "Just to let them know that if you have a goal, go for it. Turn that dream into a reality. Be an NFL cheerleader, or a doctor or a nurse or whatever you set your mind to."
Right now, there's a big controversy about chicks with d*cks competing in women's sports. Case in point, states such as North Carolina have enacted the 'Fairness in Women's Sports Act' to proscribe biological males from competing against females. Even-Steven be damned, Justine would like to see that law reach its cessation. "I will fight this until I can't fight anymore," he vowed.
"It saddens me to see it."
Justine ain't the only TopCats member with testicles. Chris Crawford and Tyrese Neale are on the squad too. But that's not enough. More phalluses are needed. Justine is actively recruiting. "We are a true example of what a great team looks like, and other teams can build off of that," Justine boasted. "As long as these knees can drop it low and bring it up slow, I'll be dancing."
Yuck! That's gross!
Social media reaction was vicious.
One commenter wrote, "Damn, that's beyond sick."
Another person added, "This is unreal. As men, we can no longer look at cheerleaders on the sideline because we have no clue what we're looking at. This is not what men want in our sports. Hockey rings used to have hot tubs with babes in 'em. We no longer see that. What the hell are they doing to men? If any camera man points at a tranny, I'm turning it off. Real women should be pissed." 
Do transgender cheerleaders belong in sports?
Should the 'Fairness in Women's Sports Act' be enacted in every state?
Share your thoughts.