Heat forward Jimmy Butler reveals woke feminine look

Jimmy Butler egresses closet.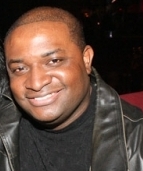 Blog King, Mass Appeal
MIAMI — First, the Illuminati coaxed Travis Kelce into starring in a transgender Bud Light commercial. Now this. Miami Heat forward Jimmy Butler raised eyebrows on media day when he showed up donning a woke "emo" coiffure and black nail polish — lookin' like a lil bitch. The homo also sported pierced lips, nose and eyebrows. Jimmy, if you recall, wore dreadlocks at last year's NBA event. On Monday, he upped the ante. "I feel like I'm very emotional right now," Jimmy explained to reporters. "This is my emo state, and I like this. This is me. This is how I'm feeling as of late." Jimmy's teammates couldn't believe what they saw. "Ain't no way that's him," power forward Bam Adebayo said with a laugh. "What is wrong with him? That's not real. He's just misunderstood. If this is a phase he's going through at 34,… I guess you've got to let him go through his phases."
Shooting guard Tyler Herro thought it was a "Trick or Treat" joke. "He told me that's his Halloween [costume]," he said. Social media reaction was wild. One commenter wrote, "This is sad. They got Jimmy." Another chimed in with, "The NBA is a joke now. Pure clown show 🤡." A third viewer added, "N*gga looks like Jermaine Stewart. I wonder if he can sing 'We Don't Have to Take Our Clothes Off?'"
Should Jimmy transfer to the WNBA?
Are Democrats using sports to transmogrify men into bitches?
Watch Jimmy address the media with his new gay look.
Share your thoughts.