Jaguars safety says Travis Kelce stuck up & conceited

Jenkins said Kelce full of himself.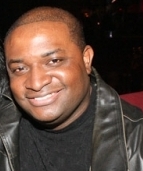 Blog King, Mass Appeal
JACKSONVILLE — Yesterday, yours truly insinuated Kansas City Chiefs tight end Travis Kelce might be full of himself. Turns out, my imputation was correct. That's because Jacksonville Jaguars safety Rayshawn Jenkins had a few choice words for Kelce after KC's 17-9 road victory on Sunday. If you recall, it was a busy offseason for Kelce. He hosted Saturday Night Live. He recorded a million television commercials. He grabbed the mic during the team's White House visit before Patrick Mahomes wisely intervened. And, as the proverbial cherry on top, he hooked up with pop songstress Taylor Swift. Jenkins believes the stardom has gone to Kelce's head. "Of course [Kelce]'s a good player, but he's a little too extra, at times," Jenkins told News4Jax. "He gets to disrespecting, he feels like he's above people. We're all men out there, let's just play the game." Jenkins couldn't have said it better. Kelce was flagged for two personal fouls and he punted the football into the stands after scoring a touchdown. Conventional wisdom suggests No. 87 should tone it down and show some humility.
Social media reaction was Icy Hot. One commenter wrote, "I was at the game and Travis Kelce kicking that ball was disrespectful." Another chimed in with, "I would be conceited too if I was f*cking Taylor Swift." A third person added, "Lol. It's always someone crying about taking an 'L.' My boy Kelce has put on a show every time he has played them. He just came off a knee injury less than 10 days ago. Get real. He is a first ballot Hall of Famer for a reason. Get out of your feelings and take the 'L' my boy."
Do you agree with Jenkins?
Does Kelce believe he's better than everyone else?
Watch Jenkins put him on blast.
Share your thoughts.