'Whites-Only Moms & Tots' rehashes segregation laws
Whites-Only group under fire.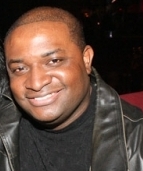 Blog King, Mass Appeal
VANCOUVER — Return of segregation? In Vancouver, a group called "Whites-Only Moms & Tots" started a daycare business and Blacks, Hispanics, Asians and Indians ain't allowed. No sir. It's for Caucasians only. The group put up posters throughout town that read: "Are you looking for somewhere your children can play with others that look like them?" Mayor Brad West is pissed, saying racism has no place in their community. But those in favor defended the group on social media, citing negro privilege. Steve Laws tweeted, "Why can't White people have their own spaces? Black people can." George Garcia, who's Hispanic, added, "If it takes this to wake people up from their complacency regarding 'black spaces' then so be it. Even if I am excluded, I'm good with that." In black people's defense, our schools were elite prior to desegregation.
We were dominant in academics and athletics, winning state and national championships in science fairs, debates, and sports. Segregation extirpated all of that… on purpose, because racist government officials couldn't stand to descry blacks thriving on our own. Speaking from experience, I blew a gasket when I could no longer attend the elementary school directly behind my house.
Instead, because of desegregation, I had to stand on the corner and wait for a bus to transport me to a predominantly white school 15 miles away. You heard me right. I didn't stutter. The school behind my house, that I walked to every morning, was suddenly off-limits. I lost friends. I lost a connection to my community. I lost relationships with teachers who made sure I learned something in class or they'd whoop my ass. Everything I grew accustomed to vanished overnight. My mom did her best to elucidate.
But I was like, "Bullsh*t! This makes no sense."
Fast forward the clock.
Now we have a mess on our hands.
Telling you dawg, desegregation hurt blacks scholastically.
I witnessed it first-hand.
Share your thoughts.