Jong Un and Putin plotting 'nuclear attack' of America

Jong Un & Putin are plotting.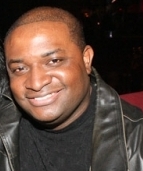 Blog King, Mass Appeal
PYONGYANG — Uh-oh! Early Thursday morning, North Korea Supreme Leader Kim Jong Un ordered his officers to ramp-up production of nuclear weapons because he's ready to battle the United States in what he calls the "New Cold War." Jong Un, if you recall, visited Russia a few days ago to conclave with President Vladimir Putin. While there, he toured Russia's military sites and technology centers. Scuttlebutt has it Jong Un and Putin are recruiting allies to help give Americans a dirt nap. Jong Un even urged his diplomats to "further promote solidarity with the nations standing against the United States and the West's strategy for hegemony." There's also reason to believe Jong Un is giving Putin badly needed munitions to fuel his attack on Ukraine in exchange for sustenance and economic aid. The trade makes perfect sense. After all, North Koreans are penurious, ravenous, and void of quality healthcare. In other words, they ain't got sh*t to lose.
What's my take? Recruiting allies will be easy-peasy for Jong Un and Putin. Overseas, the United States is referred to as the "Great Satan" because of our sinful lifestyle and homosexual advocacy. In America, men and women routinely copulate and procreate out of wedlock. In America, chicks with d*cks are celebrated like rock stars. The NFL has he-she cheerleaders. Kansas City Chiefs tight end Travis Kelce is doing Bud Light tranny commercials in support of the LGBT community.
Conversely, overseas, fudge packers are considered an abomination and a disgrace to God. Russian citizens have weekly pep rallies imploring Putin to deep-six the "Great Satan." Other countries are starting to rally too. Hate to say it, but no one would be surprised to see America get nuked. Keep in mind, U.S. government officials and wealthy elites have apartment-like, luxury underground bunkers equipped with medicine, years of food supplies and fresh reservoirs. They'll be fine. The rest of us would be toast (literally).
Telling you dawg, everybody hates our guts except Lucifer.
We're Sodom & Gomorrah, the sequel.
The United States has a bullseye.
In addition to increasing warhead production, Jong Un recently simulated a missile strike against the United States.
Lord have mercy.
Do you envision him pushing the button?
If so, are you prepared for a nuclear winter?
Share your thoughts.