Olivia reveals a sextet of women's nonverbal clues
Olivia says watch out for signs.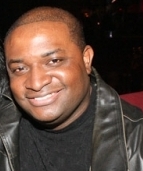 Blog King, Mass Appeal
DALLAS — A viral video shows "Blueprint" author Olivia Alexa revealing signs women show when they're interested in men. It's her assertion 99 percent of guys fail to recognize the hints. "Women typically don't like to tell a guy they really like them because they want the man to chase them and work for it," Olivia said. "Combine this with the fact that guys sometimes miss subtle signs of attraction from women and what do you have? You have a scenario where two people are held back from potentially a great relationship because neither side is breaking the ice or making the first move." Olivia said the first thing men should do is pay attention to a woman's body language because it will "expose the truth" despite what she says. Here's a sextet of subtle, nonverbal clues women typically give: 1) She slightly parts her lips when talking to you. 2) Pointing her toes at you when standing. 3) She watches for your reaction after telling a joke. 4) She reveals her neck. 5) She mirrors you. And, 6) Frequent nodding.
Social media reaction was priceless. One commenter wrote, "Women claim to be the smarter species but fail at sh*t like this. Imagine being a dude having to look out for all these micro-signals. F*ckin' absurd." Another chimed in with, "Show me your neck, vampire lady." A third viewer added, "We are grown. If you like a n*gga, say that sh*t like a woman or leave the brotha alone. It gets old."
Is western communication too convoluted?
Should women play hard to get?
Watch Olivia break it down.
Share your thoughts.