Toni Braxton and Birdman officially husband 'n' wife
Birdman & Toni Braxton tie knot.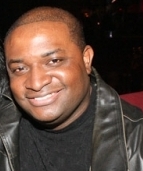 Blog King, Mass Appeal
NEW ORLEANS — Toni & Birdman sittin' in a tree… K.I.S.S.I.N.G. Sorry fellas. Toni Braxton is officially off the market. The Grammy Award-winning vocalist said "I do" to Bryan "Birdman" Williams, 54, during a secret wedding ceremony in Mexico over the summer. No surprise here. Toni and the "Cash Money" honcho have been f*cking for 6 years. One time, they copulated "Seven Whole Days." So Toni asked Birdman to "Un-Break My Heart" and he finally popped the question. An inside source said, "Toni wanted to get married and she decided that she was the woman for him, so they did it." The musical newlyweds cemented their nuptials at a private resort attended by only family and close friends. Toni's late sister, Traci Braxton, would've probably objected when the pastor told the audience, "If anyone is opposed to this marriage, speak now or forever hold your peace." That's because Birdman and Toni are like brother and sister. "He's been in the family for such a long time. So, it's like almost incest," Traci told reporters. "It's like kissing your brother in the mouth or something."
Toni ain't the only one receiving wet smooches. Birdman has a history of kissing male rappers too, and that includes Lil Wayne. But, despite all that, Birdman claims he's not homosexual. Social media reaction was vicious. One commenter wrote, "Two men kissing is gay." Another chimed in with, "I think Toni is only with that gay man because he got money💰." A third person added, "All these down-low motherf*ckers need to come out! They are INFECTING women with STDs! Foul as f*ck!"
Are you happy for Birdman and Toni?
Should more people succumb to God's will and get hitched?
Share your thoughts.