Despite his shaky English, Jackson drafted 1st round

Jackson's speech requires upgrade.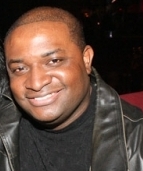 Blog King, Mass Appeal
BALTIMORE — Everybody knows Heisman trophy winner Lamar Jackson doesn't articulate well and his English is borderline atrocious. But he's arguably the most physically-gifted quarterback selected in the 2018 NFL Draft. "I see him as a faster, potentially better, Michael Vick," said a scout who believes Jackson's upside is significantly higher than any other quarterback taken in the draft. Ok, if that's true, what's the logic behind four signal-callers being selected ahead of him? On Thursday (April 26, 2108), Jackson was nabbed by the Baltimore Ravens with the 32nd overall pick. However, several NFL insiders and football pundits believe he'll serve a better purpose as a wide receiver or runningback because of his inefficacies when communicating with fans and media. For example… after shaking hands with NFL Commissioner Roger Goodell, football analyst Deion Sanders asked Jackson a series of nationally televised questions that were met with the same incoherent answer. The Louisville Cardinals alum replied to each inquiry with either a "Yessir" or "It's on."
That's apparently the magnitude of his vocabulary.
Seriously, it's hard to tell if Jackson was uncouth or merely stoned.
Hell… for a minute, I thought I was watching "Roots."
Keep in mind, the quarterback is typically viewed as being the proverbial face of an NFL franchise which mandates boosting public perception through promotions and community interaction in conjunction with hosting weekly chinwags with members of the press. With that being the case, should the Ravens encourage Jackson to switch positions to eschew the media spotlight? Or, should they remunerate a Public Relations maven to edify his ability to speak publicly? Also, should parents spend more time reading to their children while coercing them to enunciate proper English? Is rap music the problem?
So many questions.
Not enough answers.
Share your thoughts below.