Urine Video: Sophia Urista urinated on a fan onstage
Sophia pissed on nasty volunteer.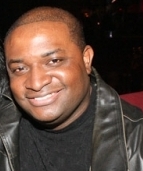 Blog King, Mass Appeal
DAYTONA — Sophia Urista, lead singer of "Brass Against," is catching hell after she pissed in a male fan's mouth while performing. The urination transpired during the band's set at "Welcome to Rockville." It was also captured on video. Raw footage shows Sophia telling the audience how bad she had to pee. Then she invited a volunteer onstage to be her toilet. "Get my man with the can on his head ready, 'cause we're going to bring him onstage and I'ma piss in this motherf*cker's mouth," she vowed. "I gotta pee and I can't make it to the bathroom. So we might as well make a show out of it." That's when Sophia pulled down her pants and proceeded to micturate all over the fan's countenance without stopping the song. The urine gushed out like a garden hose and he guzzled it.
The band tweeted an apology afterwards. "We had a great time last night at Welcome to Rockville," they wrote. "Sophia got carried away. That's not something the rest of us expected, and it's not something you'll see again at our shows. Thanks for bringing it last night, Daytona… We're truly sorry. Not who we are as a band."
Can't lie. Some of us love women pissing on us.
It's kinda sexy.
Watch Sophia pee on a fan.
Share your thoughts.