Curvaceous slave Sarah Baartmann treated awful

Sarah Baartmann getting a funeral.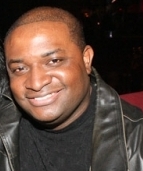 Blog King, Mass Appeal
GAMTOOS VALLEY: The portraiture attached to this article belongs to Sarah "Saartjie" Baartmann. Not sure if you heard of her, but she was a voluptuous negro slave. Nicknamed "Hottentot Venus," Sarah was born in 1789 in Gamtoosrivier, South Africa. But she died in Paris at the premature age of 26. Sarah's sitzfleisch was so enormous, concupiscent plantation owners put her on display at carnivals and fairs so she can be exhibited as a freak show attraction. Rumor has it Sarah became so melancholic, she guzzled hard intoxicants until she croaked. Shortly after her demise, a bunch of European assholes placed her cadaver inside the Musée de l'Homme (Museum of Man) to showcase her plump derrière forever. A damn shame. Why is this sh*t significant? Because African Americans just won a vote to give Sarah a proper burial and sepulture after all these years. Her buttocks will no longer be exhibited for Ku Klux Klan masturbators.
God is good.
Critics, however, claim Sarah inked an indenture to show off her body.
Do you believe 'em?
Watch Sarah's tragic story.
Share your thoughts.