Trump tells Republicans vaccinations necessary
Trump says take COVID vaccine.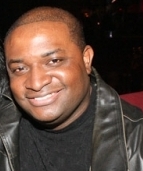 Blog King, Mass Appeal
DALLAS — Quondam President Donald Trump got booed off stage after he implored a room full of Republicans to get inoculated with Bill Gates' COVID vaccine. Trump, 75, spewed the exhortation Sunday afternoon in Dallas during a chinwag with whilom Fox News anchor Bill O'Reilly. The Benedict Arnold wannabe also claimed he got jabbed with a booster shot and he even admitted the panacea was rushed into production. "We got a vaccine done in less than 9 months that was supposed to take 5 to 12 years," Trump gloated. "Look, we did something that was historic, we saved tens of millions of lives worldwide. We, together, all of us, not me. What we've done is historic. Don't let them take it away. Don't take it away from ourselves. You are playing right into their hands when you're sort of like, 'oh, the vaccine.' If you don't want to take it, you shouldn't be forced to take it. No mandates. But take credit, because we saved tens of millions of lives… Do you agree with that?"
O'Reilly chimed in with, "Both the President and I are vaxxed." Whoop-de-doo! Big deal! Social media reaction was priceless. One Twitter user wrote, "He earned the boos." Another added, "Does that mean the sheep will follow his lead?" Trump, if you recall, once called the coronavirus pandemic a "hoax." Now he's urging immunizations. Seems everybody's sellin' out nowadays.
Watch Trump talk gibberish.
Share your thoughts.