'Area 51' on PlayStation 2 reveals vaccination horror
Area 51 reveals vaccine horror.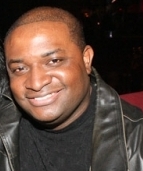 Blog King, Mass Appeal
WASHINGTON — A video game clip has gone viral that shows Frederick White, the sadistic head of the Illuminati, and Dr. Winston Cray in PlayStation's "Area 51" confabulating the coronavirus pandemic and the COVID vaccine. They basically said the government, at the behest of Satan, fabricated an outbreak to get everybody inoculated with microchips to concoct a zombie apocalypse. "Some have called our plans a Luciferian conspiracy," White said. "But they will not say such things after the coming of the new God. They will hold their tongues. Not because they have had a change of heart. But because they will already have rotted out from the inside. The chips we've implanted in the majority of the population under the guise of vaccinations allow us to watch the watchers. Now how could anyone say the pact was a bad thing?"
Dr. Cray chimed in with, "The end result of these controlled experiments would be the resurgence of the Bubonic plague and Smallpox to create a pandemic allowing the government to control the surviving population with considerable ease." Area 51 is a video game series inspired by the Area 51 military facility where extraterrestrial creatures are accommodated and researched.
Rumor has it 5G cell towers will be used to control the zombies.
Watch the disturbing video.
Share your thoughts.