Megan Thee Stallion was breathless over hot wings
Megan Thee Stallion joined Hot Ones.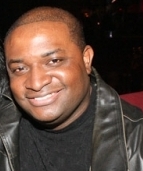 Blog King, Mass Appeal
LOS ANGELES — Three-time Grammy winner Megan Thee Stallion set her mouth ablaze the other day while becoming the latest sacrificial lamb to appear on the popular YouTube series "Hot Ones" to answer questions for 20 minutes in conjunction with masticating a plate of spicy hot wings. "I'm here, I'm ready and I obviously like hot stuff, so let's see if this is a challenge," she said. While sedentary, the 26-year-old rapper joined "First We Feast" host Sean Evans to confabulate on everything from her new Hottie Sauce that launched at Popeyes Chicken to the time Cardi B brought a 120-pound python on the set of their "WAP" music video. Megan also discussed her love of "Black Clover" and the keys to concocting a great twerk anthem. However, all hell broke loose when the voluptuous popsy ingested a wing drenched in Kansas City's "Da'Bomb Beyond Insanity Hot Sauce" which contains a hellish 135,600 Scoville units. "It starts to kick in," Megan wailed as she tried to catch her breath.
"I did talk sh*t, I did talk sh*t."
Megan is a recent college grad and staunch advocate of the COVID vaccine.
Will she survive all ten wings or flame out?
Watch the fiery Q&A?
Share your thoughts.