Golden Corral Brawl: 40 people fought over steak
Big brawl at Golden Corral.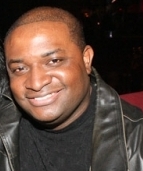 Blog King, Mass Appeal
BENSALEM, Pa. — Police officials are investigating after 40 ravenous patrons beat the sh*t out of each other at a Golden Corral buffet. The free-for-all transpired last Friday at the high-calorie restaurant in Bensalem, Pennsylvania. It was also captured on video. Graphic footage shows fisticuffs galore and high chairs soaring. Dylan Becker, a quondam employee, said all hell broke loose over a greasy steak. "There was two parties in line waiting for steak," he explained to reporters. "Somebody had cut in front and then started being picky and finicky about the steaks and taking too long, and then, somebody else spoke up and said something I guess the other party didn't like. Then, it just looks like it turned into an all-out brawl." Becker said a female confrère was thwacked upside the head with a table. "My friend, she's in the video trying to break it up, and she told me she got hit by a table and her ankle got bruised up pretty bad," he recounted.
"Scary stuff. I've never seen nothing like that in Golden Corral before."
Watch disturbing footage.
Share your thoughts.