High school student was pummeled in classroom
High school student beaten in class.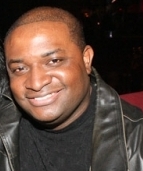 Blog King, Mass Appeal
LAS VEGAS — Law enforcement officials in Las Vegas are investigating after a high school student got her ass kicked in front of the entire class as the teacher stood and watched. The other students didn't help either. They simply pointed and laughed. The beatdown transpired at Las Vegas High School in the Clark County School District. It was also captured on video. Cell phone footage shows a girl thwacking her classmate in the head repeatedly. "Stop! Stop! Stop! Get off of her!" said the scaredy-cat teacher who refused to get involved. The victim was pummeled so bad, she rested her battered cranium on the desk until medical professionals arrived. The teen assailant was cited and charged with battery. Clark County School District Police Lt. Bryan Zink said additional charges are pending. Clark County School District Superintendent Jesus Jara issued the following statement: "Violent acts, assaults, and bullying will not be tolerated in the Clark County School District, and those who choose to engage in these activities will be prosecuted to the fullest extent of the law."
Is it time to deep-six public schools?
Should the attacker be charged with attempted murder?
Watch the disturbing video.
Share your thoughts.