Kim Kardashian 'legally' single, Kanye West livid
Kanye and Kim finally done.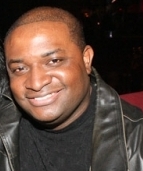 Blog King, Mass Appeal
HOLLYWOOD — You can stick a fork in Kim Kardashian's marriage because it's done. After several months of tribunal beseeching, the reality TV star was finally granted connubial manumission on Wednesday. She's no longer the wife of rapper Kanye West. Kim and her lawyer, dissolution queen Laura Wasser, appeared in divorce court via video chinwag. The judge restored Kim's single status under the condition that "any right to get reimbursement of money that's supposed to be divided up will be preserved in case either of them dies." Um… ok. Prior to adjudication, the judge asked Kim, "Do you think your marriage can be saved with counseling?" to which she replied "f*ck no!" Rumor has it Kim, 41, is pissed at Kanye, 44, because he promised to keep their cessation private, which he hasn't. He also stalked her and aired their dirty laundry on social media, causing Kim "emotional distress."
To be candid, Kanye is batshit crazy.
Social media reaction was hilarious. One fan wrote, "When a woman's fed up, ain't nothing you can do about it. His chances of getting back with Kim would've been higher if he just gave her space." Another chimed in with, "Hearing about Kanye every day causes ME emotional distress… does that count?" A third fan added, "We all knew this was going to happen even before it started." 
This was Kim's 4th marriage and first for Kanye.
They have a quartet of children.
Should Kim get married again or stay solo?
Share your thoughts.