I Am Legend 2: Will Smith, Michael B. Jordan uniting
Zombie sequel in the works.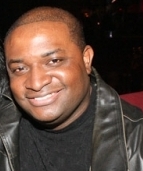 Blog King, Mass Appeal
HOLLYWOOD — It's official. Part two of "I Am Legend" is coming to a movie theater near you. Will Smith broke the news during a recent chinwag with Entertainment Tonight. At first, the 53-year-old thespian was reluctant to explore the possibility of concocting a sequel. But when Will found out he'd be starring alongside Michael B. Jordan, he had a change of heart. "It was one of those ones I was gonna leave alone, and then I heard the idea," Will explained. "That might work. I think we can do that." Right now the plot is under construction, but Will said "it's a really, really cool concept." He also mentioned Michael was "part of creating the idea." In the 2007 film, Will portrayed main protagonist Dr. Robert Neville — a military virologist at war with an army of cannibalistic revenants.
As the last man on earth, Dr. Neville was tasked with producing an antiserum for the Krippin Virus. By day, he and his German Shepherd are hunters for sustenance. By night, they barricade themselves at home as hordes of ravenous zombies permeate the town. During the movie's cessation, Dr. Neville detonated a grenade as a human sacrifice — killing himself and a room full of darkseekers. So it'll be interesting to see how his dramatis personae is resurrected.
"I Am Legend" brought in $585 million at the international box office.
Are you excited about the sequel?
Share your thoughts.