Wendy Williams kicked out, Sherri Shepherd moves in
Wendy Williams is finished.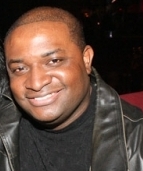 Blog King, Mass Appeal
NEW YORK — "How you doin?" You can stick a fork in Wendy Williams' talk show because it's done. After 12 years on the air, the 57-year-old scuttlebutt queen is being replaced by Sherri Shepherd who made the big announcement on Tuesday's show. "Starting in September, I'm debuting my own talk show," she told the studio audience. Network officials also confirmed the news. "This is also a bitter-sweet moment for us and our partners at Fox," they said in a statement. "We all have great love and affinity for Wendy, who grew into a true icon during her 12 incredible seasons as the solo host of a live, daily talk show dishing on 'Hot Topics' and interviewing celebrities." Wendy, if you recall, fell out of favor with studio execs when she told Dr. Oz she's eschewing the COVID vaccine. "I don't trust it," she explained. "I never got the flu shot either. I'm not getting the flu shot."
Dr. Oz tried to change the gossiper's mind but it was to no avail. It's his assertion Wendy's trepidation will sway millions of fans away from the panacea. Management must've harbored the same sentiment because they got rid of Wendy's ass shortly thereafter — telling viewers she's sick. Sherri, who's fully vaccinated, filled in as guest host. Now she's permanent and Wendy is unemployed.
Can Sherri fill her shoes?
Should Wendy get the jab and reclaim her throne?
Watch the big announcement.
Share your thoughts.