Sadistic chick jailed for decapitating boyfriend
Crazy chick chopped man's head off.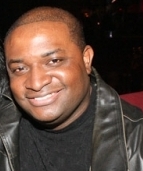 Blog King, Mass Appeal
GREEN BAY, Wisconsin — Taylor Schabusiness, 24, was thrown in the slammer after she decapitated her boyfriend — Shad Thyrion, 25 — with a set of kitchen knives while high on meth. Taylor, who's married with a child, gave Shad some booty prior to chopping his head off. The succubus also performed a blow job on his diced up cadaver. Damn. The heinous crime transpired February 23rd in Green Bay, Wisconsin. According to police reports, Shad was asphyxiated by a chain Taylor used during a bout of sadistic copulation. Then she dismembered his body in the basement of his mother's residence. The prepossessing brunette told investigators she performed oral sex on Shad's corpse then placed his head inside a bucket for his mom to find. His legs and body parts were discovered in a crockpot box. Shad's family is pissed. "Yesterday we were given some devastating news," Shad's uncle, Nathan Mineau, wrote on Facebook. "Our nephew Shad Thyrion was taken from us by what I can only assume is a monster."
Social media reaction was heartless.
One person wrote, "At least the victim had the best moment of his life in his final minutes with this attractive brunette."
Another added, "She's hot…what's her number? Inmate #666?🤣 Yep, I'm going to hell for that one."
Taylor is married to a jailbird named Warren.
They just had a baby.
What's a suitable punishment for Taylor? Life in prison or the death penalty?
Watch her court appearance.
Share your thoughts.