Naomi Osaka cried after heckler yelled 'You Suck'

Naomi broke down in tears.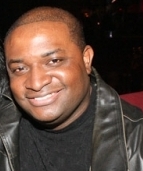 Blog King, Mass Appeal
INDIAN WELLS — Naomi Osaka cried us a river on Saturday after she got heckled by a fan at the Indian Wells Masters. The Japanese/Haitian tennis star broke down in tears after the nincompoop shouted "Naomi, you suck!" from the stands during her match against Veronika Kudermetova. The predominant white crowd booed the heckler. But that wasn't enough. Naomi asked the chair umpire to jettison his ass but her request was denied. Instead, the 24-year-old wunderkind grabbed the microphone to address the crowd. "I just want to say, 'Thank you,'" Naomi said after losing the match. "I feel like I've cried enough on camera. I just wanted to say, to be honest, I've been heckled before, like it didn't really bother me." Part of the reason Naomi was lachrymose is because she found out Serena Williams and Venus Williams were taunted at Indian Wells years ago.
"I watched a video of Venus and Serena [Williams] getting heckled here," Naomi recounted. "And if you've never watched it, you should watch it. I don't know why, but it went into my head, and it got replayed a lot. I'm trying not to cry." Naomi has struggled with bouts of anxiety and depression the past year or so. She even took a hiatus from tennis to focus on her mental health.
Jackie Robinson was called all kinds of n*ggas during his Major League debut in 1947.
But Naomi couldn't handle 'you suck?'
Are today's athletes "Charmin" soft?
Watch the meltdown.
Share your thoughts.