Falcons WR Calvin Ridley 'gambled' on NFL games

Falcons star gambled on games.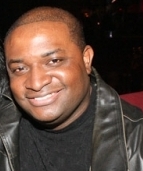 Blog King, Mass Appeal
ATLANTA — Quondam Miami Dolphins head coach Brian Flores said owner Stephen Ross offered him remuneration incentives to lose games on purpose. Many fans and media members believe Kansas City Chiefs quarterback Patrick Mahomes pulled a Paul Crewe in this year's AFC title game. Commissioner Roger Goodell once drew a juxtaposition between the NFL and WWE. Now we've learned Atlanta Falcons receiver Calvin Ridley was slapped with an indefinite moratorium for gambling on games. Just goes to show the NFL is faker than Kim Kardashian's embonpoint. The rigged consortium issued a statement Monday afternoon saying Ridley, 27, gambled on games in November 2021 while he was on the non-football injury list dealing with a psychological disorder. The Pete Rose wannabe disseminated a tweet claiming he bet a measly $1,500. He also said, "I don't have a gambling problem."
Goodell sent Ridley a missive notifying him of his suspension.
"There is nothing more fundamental to the NFL's success — and to the reputation of everyone associated with our league — than upholding the integrity of the game," Goodell wrote. "This is the responsibility of every player, coach, owner, game official, and anyone else employed in the league. Your actions put the integrity of the game at risk, threatened to damage public confidence in professional football, and potentially undermined the reputations of your fellow players throughout the NFL. For decades, gambling on NFL games has been considered among the most significant violations of league policy warranting the most substantial sanction." 
Ridley was scheduled to earn $11 million in salary and he threw it away over $1,500.
The dude clearly has mental issues.
Share your thoughts.