Candace Owens exposed Patrisse Cullors at home
Candace exposed BLM.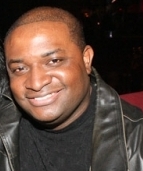 Blog King, Mass Appeal
LOS ANGELES — "Black Lives Matter" co-founder Patrisse Cullors and her lesbian confrères purchased a swanky new mansion for $6 million in Los Angeles and skeptics are questioning why they expended charitable donations to do so. That includes conservative commentator Candace Owens who "pulled up" unannounced outside of Patrisse's residence with a news crew lookin' for answers. "She was demanding that I come outside," said a lachrymose Patrisse via Instagram Live. "It's really unacceptable, and it's dangerous that anybody, any stranger, come outside of my house. But it's really unacceptable and dangerous when Candace Owens, another black woman, who is actually working as a part of the right-wing agenda, comes outside of my house with cameras. What happened this morning is not safety. It's not what I deserve." While sedentary inside a vehicle with cameramen, Candace told her side of the story. "This is insane," she said. "In real time, right now, I am watching Patrisse Cullors do [Instagram Live] claiming that I went to her property and demanded to speak to her."
Candace said she simply asked the security guard if anyone was available to discuss the purchase of the home. "Nobody asked us to leave," Candace explained. "It was just me ringing the doorbell trying to speak to someone. He said absolutely nothing. He started recording us." Social media reaction was vicious. One viewer wrote, "Wait….. Patrisse actually said, 'Outside my house.' Isn't that an admission to fraud?" Another added, "Candace should have pulled up on the many WHITE organizations that do the exact same thing, but they do it better… Candace certainly has an agenda…👀"
"Black Lives Matter" made $90 million off the death of George Floyd which is significant because newly released tax filings show Patrisse paid her baby daddy $970,000. She gave her brother $840,000 and she remunerated her best friend $2.1 million.
Watch Candace get in Patrisse's ass.
Share your thoughts.