Johnny defeats Amber in defamation civil lawsuit
Johnny Depp wins case.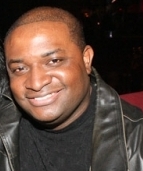 Blog King, Mass Appeal
FAIRFAX — Liar, Liar. Pants on fire. Jurors ruled in favor of Johnny Depp on Wednesday in his defamation lawsuit against ex-wife Amber Heard. Now he's about to get paid. The "Pirates of the Caribbean" actor sued Amber, 36, after she insinuated he beat her ass in a 2018 op-ed she wrote for The Washington Post where she referred to herself as a "public figure representing domestic abuse." Amber didn't mention Johnny by name but everybody knew who she was talking about and it cost him several movie roles. "Two years ago, I became a public figure representing domestic abuse," Amber wrote. "And I felt the full force of our culture's wrath for women who speak out." Johnny, 58, was awarded $10 million in compensatory damages coupled with $5 million in punitive damages. "False, very serious and criminal allegations were levied at me via the media, which triggered an endless barrage of hateful content, although no charges were ever brought against me," Johnny said in a statement. "It had already traveled around the world twice within a nanosecond and it had a seismic impact on my life and my career… Six years later, the jury gave me my life back. I am truly humbled."
Even though court members viewed Amber as the aggressor, she didn't walk away empty-handed. The "Aquaman" actress was recompensed $2 million in damages after jurors determined Johnny's attorney besmirched her name. Johnny originally asked for $50 million but he's getting $15 million instead. Do you agree with the ruling? Is Amber still employable in Hollywood?
Watch the verdict.
Share your thoughts.