NFL hires first ever trans cheerleader, fans pissed
NFL hires trans cheerleader.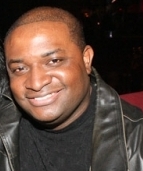 Blog King, Mass Appeal
CHARLOTTE — First the "Football Is Gay" television commercial. Now this. The National Football League is once again under fire after the Carolina Panthers hired the league's first transgender cheerleader (à la The Longest Yard) in celebration of Pride Month. You can't make this stuff up. Now we'll descry an extra set of balls on the football field. The tranny's name is Justine Lindsay and, at age 29, he's the newest member of the Topcats — Carolina's cheerleading squad. Justine disseminated the Woke news via Instagram. The bald slogan chanter posted a photo of himself in his cheerleader uniform with the caption, "Cats Out the Bag you are looking at the newest member of the Carolina Panthers TopCats as the first Transgender female… This is a moment I will never forget and I cannot wait to show you all what this girl has to bring."
Social media reaction was vicious. One fan wrote, "They need to change their name to the Carolina PANZIES!" Another chimed in with, "What locker room and bathroom will this transformer be using?" A third person added, "NFL stands for National F*ggot League." Justine told BuzzFeed he "was so scared" at first but he's happy to "break down that door" for future trannies.
As Justine was being introduced to the world, the Tampa Bay Rays refused to wear LGBTQ Pride Patches on their uniforms.
Are women being replaced by trannies?
Should Carolina change its mascot to the Pink Panther?
Share your thoughts.