Watson's lawyer trippin.'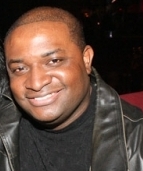 Blog King, Mass Appeal
HOUSTON — Sometimes it's advisable to plead the fifth… even if you're a barrister. Rusty Hardin, lead counsel for Cleveland Browns quarterback Deshaun Watson, incensed feminists worldwide when he proclaimed it ain't felonious to enjoy feral copulation after a full-body massage. Hardin spewed his 'happy ending' malarkey during an appearance on Sports Radio 610 in Houston, Texas. He was accompanied by attorney Leah Graham. Watson is facing 24 civil lawsuits from masseuses alleging sexual misconduct and handjobs during their pornographic therapy sessions. Despite all that, the Browns demoted incumbent signal-caller Baker Mayfield then gave Watson a fully guaranteed 5-year contract worth $230 million — arguably the worst indenture in sports history. "I don't know how many men are out there now that have had a massage that perhaps occasionally there was a happy ending," Hardin said on the air.
"Maybe there's nobody in your listening audience that that ever happened to. I do want to point out, if it has happened, it's not a crime. OK? Unless you are paying somebody extra or so to give you some type of sexual activity, it's not a crime. . . . Doing something or saying something or being a way that makes you uncomfortable is not a crime."
Damn. With lawyers like Hardin, who needs enemies? Social media reaction was priceless. One fan wrote, "So Watson's lawyer literally just admitted to some shady business?" Another chimed in with, "Watson should hire Johnny Depp's legal team." A third person added, "If a happy ending ends with the massage therapist being in tears then it's not a happy ending."
Watson tried to indemnify the accusers with $100,000 each but they turned that sh*t down.
The Houston Texans also enabled his deportment prior to trading him to the Browns.
Watson hired at least 66 massage therapists over the course of 17-months. Yikes!
Do you agree with Hardin?
Should it be admissible to bang your masseuse?
Check out Hardin's interview on Sports Radio 610.
Also, watch one of the accusers put Watson on blast.
Share your thoughts.