Tyreek trashed Mahomes.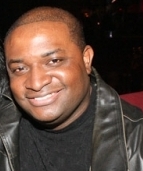 Blog King, Mass Appeal
MIAMI — Quondam Kansas City Chiefs receiver Tyreek Hill ruffled feathers this weekend when he said Miami Dolphins signal-caller Tua Tagovailoa is a more accurate passer than Chiefs quarterback Patrick Mahomes. That's not a misprint. The Cheetah spewed such blasphemy on the first episode of his "It Needed To Be Said" podcast. "Obviously, like I'm gonna go with [Mahomes] as the strongest arm but as far as accuracy-wise, I'm going with Tua all day," Tyreek said. "I want it to hit me right in the breadbasket, just like I did in the Buffalo Bills game and take it 70." Tyreek, traded to the Dolphins in March, also claimed he preferred to stay with the Chiefs but head coach Andy Reid is too damn cheap. Miami gave Tyreek a lucrative contract extension worth $120 million. "I'm like, 'Hey coach (Reid)… like, I ain't even gotta be the highest-paid, for real. I just want to be put in like a realistic position that's like realistic for me and my family,'" Tyreek recounted.
"I don't gotta get $30 million. At least get me 25, 26… [his] numbers wasn't even close to that."
HEY @cheetah, STAY OFF THE WEEEEEEED!!! pic.twitter.com/jM9ovF2hFK

— Stephen A Smith (@stephenasmith) June 13, 2022
Chiefs fans are pissed. One viewer wrote, "It's a shame Tyreek forgot that no one else took a chance on him but Andy Reid. If not for the Chiefs, would Hill even be playing in the NFL? His arrogance truly knows no bounds."
Another chimed in with, "Tyreek is starting to get on my last nerve with this 'look at me' attitude. Is he afraid that he will no longer be in the limelight? That's what happens when you end up on a mediocre team and have mediocre numbers. He made his bed!"
A third observer added, "Tyreek is on a mission to go from one of the most liked players here to one of the most hated. I say, he is halfway there. He just has to open his mouth one more time."
ESPN's Stephen A. Smith told Tyreek to stay off the weed.
Has the Cheetah gone too far?
Do you plan to burn his #10 jersey?
Watch the podcast.
Share your thoughts.